Pay via Venmo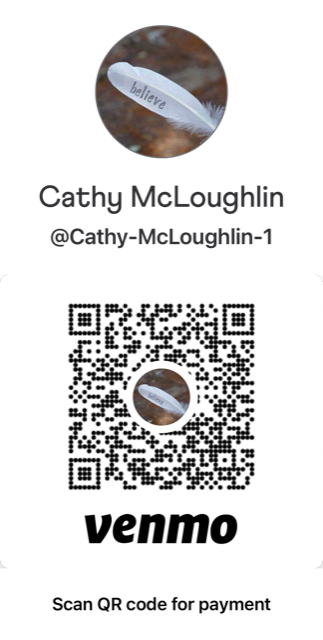 ---
For your convenience you may also use PayPal to pay for your session.
1 Hour Phone Session ($175.00)
1/2 Hour Phone Session ($115.00)
Once you have purchased your session you may either contact me via email mcloughlin.cathy@gmail.com or by phone (760)458-3288 to set up your session :)
Services
Tarot Readings & Spiritual Holistic Coaching
You'll Gain Insight Into ...
Life's unexpected twists and turns
Emphasis on Self care
Relationships & Career Choices
Create balance and harmony in your life
Address your Body Mind & Spirit
See obstacles in your path before they come
Discover your gifts and talents
What inspires you and propels you into action?
What blocks you from reaching your goals?
How might you get in your own way?
Where are you stuck?
Prices:
1 Hour Phone Session $175.00
1/2 Hour Phone Session $115.00
* Kindly give 24 hour notice if you are unable to keep your appointment as others might be wanting that time.